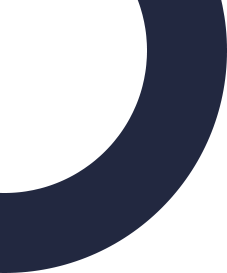 The "Nigerian Prince" scam, also known as the "419" scam, has been around for so long. It is also called the "419" scam, which comes from Section 419 of the Nigerian Criminal Code. The scam does not only originate from or happen in Nigeria but it is often called the "Nigerian letter scam" due to its prevalence in the country in the 1990s.
This scam involves a person who poses as a wealthy individual requesting assistance in getting a huge amount of money from their country and they would give you a large share of the money in return. 
Nigerian Letter Scam Example
There are different types of these emails but they usually tend to be delivered the same way, usually just a plain text email with no images or links.
Example 1: The email will be sent pretending to be a person of certain nationality, dying or sick with some lethal disease, then they would offer control of a large charity fund and in return you can do whatever it is you want with your percentage of said charity fund.
Example 2: The email would be sent to request your assistance in form of an international money transfer action and in return you might get a percentage by helping them transfer an amount from their country to you. However, to start they will require some of your information. This type of scam wants you to engage with the actor and send them money with the false promise of a larger payment coming to you. This is called "advance fee fraud".
Signs Of A Nigerian Letter Scam
The Nigerian letter scam contains tempting offers, but most of these emails automatically get sent to your spam folder these days. 
The email comes from someone you don't know, introducing themselves as Nigerian or foreign government officials offering to give you a share if you help them send money to overseas accounts.
The email includes great detail about taxes and fees that would be reimbursed to you once the transfer is successful.
The sender is asking for your information, bank account numbers, etc. so they can send the money directly to your account.
The recipient is asked to send money in installments.
The email tells a sad story about why the money cannot be transferred by the sender themselves and usually has something to do with inheritance or conflicts.
The sender asks you to send money to pay fees to government agencies and other organizations so the money can be moved.
How To Avoid The Nigerian Email Scam
The best way to avoid becoming a victim of this scam in case you receive one is to recognize the signs. Here are tips on how to avoid getting scammed. 
Don't believe too good to be true offers, especially the ones asking for money in exchange for zero to minimal effort.
Report the case to the FBI or the U.S. Secret Service office if you or someone you know has been tricked by this scam.
Don't reply to the email no matter how tempting it is because it could confirm your email address and you might get sent other phishing and scam emails again.
Don't provide sensitive information about yourself, especially financial information, to anyone you don't know.
Don't agree to send money or pay fees for strangers online.
SANGU protects its users from advanced cybersecurity threats! Get your invite to our pre-launch here.